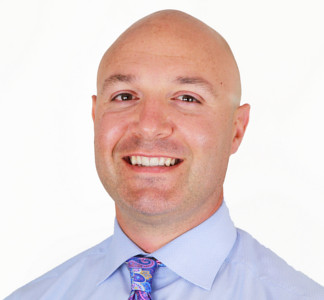 Frankly, I think I have been blessed with the best patients and the best team in the world. I can truthfully tell anyone that I love coming into the office every day! I get to build great relationships with people young and old and everyone in between. Every day I see people from every walk of life including farmers, park rangers, police officers, doctors, engineers, builders, teachers, students, mothers, and fathers. It is fun talking with one another and learning about each other's lives. The friendships that we form are natural. Everyone looks forward to seeing a friend. And who would not look forward to making a new one?
I enjoy every aspect of being a dentist. My favorite part, though, might just be helping patients through dental anxiety. There are a lot of painless options available for people who worry about trips to the dentist. It feels great to see a person's life improve because you were able to help them get rid of a real problem that had been a road block to the perfect health and beautiful smile that they always deserved.
I enjoy putting patients in the driver's seat with information and all the choices afforded them by today's array of advanced dental technology. We know a great deal about how to prevent future problems through healthcare decisions patients can make themselves. I want all of my patients to know that a lifetime of great health is in their control!
My team and I want patients to look forward to coming to Big Sky Dental Center. We enjoy working with one another as much as we enjoy doing what we do for a living, and are committed to working hard for our patients and their families. The staff here is well-trained, gentle, and cares about what they do. Everyone here wants visits to be comfortable, relaxed, and worry-free. We like to smile and laugh. Seeing patients and their families smile means everything to us.
Education and Continuing Education
I received my undergraduate degree from Southern Adventist University and my Doctorate in Dental Surgery from Loma Linda University. As education is a lifetime project and responsibility for any practicing professional, I know I have a duty to always pursue knowledge and polish my skills. Each patient I see deserves the best medical care available. In order to always be able to provide that high-quality care, I must constantly seek to improve my craft. So, away from work, I may often be found keeping up with the latest medical and scientific findings or attending lectures. Continuing education is the only way I will always be the best provider I can be.
Professional Memberships and Affiliations
Working with and maintaining strong relationships with other members of my profession is easily as important as taking formal continuing education classes. Those in any profession function best as a team. Each professional encounters unique challenges. Together, we keep one another informed of clinical experience and research through writings, discussions, and meeting one on one regarding the latest discoveries, best practices, and most recent technology. I am committed to making sure each new patient I encounter receives the benefits of this collective knowledge.
My professional memberships include:
I am actively involved with our State and Local Dental Society. Currently, I am serving as the head of the Technology Committee for the Montana Dental Society and as President of the 6th District Dental Society.
At Home with the Family and in the Community
My wife Shelli, a physical therapist, and I have been blessed to live in Montana since 2009. We love it here. She and I enjoy so many of the great outdoor activities that this area has to offer. Especially anything that takes us into the backcountry during winter.
I am honored and privileged to be a part of the Bozeman community. What is more, every medical professional knows that the call to provide care by serving others is central to his or her life. For the last seven years, I have participated in free dental days for our citizens. This year, Big Sky Dental Center was excited to have provided free sports mouthguards for the Bridger Ski Foundation Race team. It has also been a remarkable gift to have been able to participate in aiding others through service trips to Mexico, Belize, and Costa Rica.